F
ashion designer Ahumuza Brian who is populary known as
Abryanz
and more so recently organized ASfA awards last year is sitting on hot grounds by Ugandans.
Check also: Sheila Gashumba Turned Nuisance At Asfas
Ugandans can praise and love you when you come up with something great like Fashion, but if you make one single mistake, they immediately turn their back on you.
Last year 2017, many Ugandans praised Abryanz for organizing Abryanz Style and Fashion Awards (ASFAS) which were one of the most biggest awards in Uganda that even brought big people from other countries join inclusive of movie actors, musicians and more. But now they are barking at him for selling to them a sweater at UGX 250,000.
Abryanz instagramed a pic showing how this sweater costs.
The ASFAS manager posted this both on Facebook and Instagram advertising this Yellow LA because he wanted his funs to like and at the end buy it, however, his funs commented what he never expected when they dissed the sweater.
Some people even said he just purchased that sweater from a market "Owino", and put it market at such an expensive price.
That's the sweater. You can also rate it.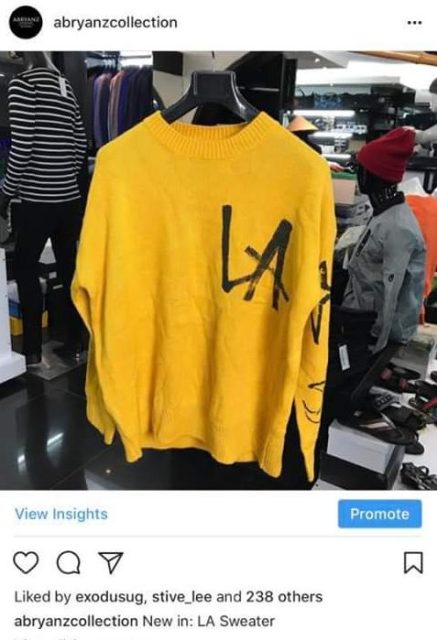 Comments
comments