1
4 Apple stores in the US today will begin selling these nice and powerful speakers known as
Devialet Phantom speakers
that have 750 watts, 99db Phantom at the cost of
$1990
and also Phantom silver with 3000 watts, 105 db at the cost of
$2390
.
Check also: You can now download Apple Music at any time
Both Phantom and Phantom silver together with the $329 dialog bridge which connects multiple phantoms and the $149 remote will first be available in 5 New York City Apple stores, one in San Francisco, Portland, Palo Alto, Dallas, Washington DC, Chicago and two will also be available in Los Angeles at the same price just like that from Devialet.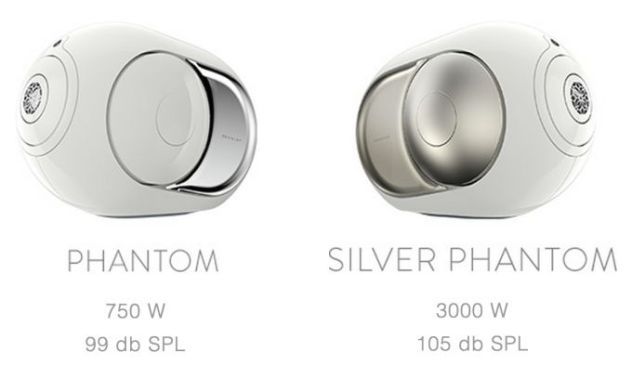 Follow @newslexpoint
Apple 's partnership with the French audio company
This is such a tremendous achievement which will help us to deploy Phantom as quickly as possible around the world and it has been our dream, we hope that next year Devialet's audio technology will be intergrated into TVs, and computers, according to Roman Salzman, the product manager.
However, Phantom was launched in 2014, but its device nearly took 10 years to be developed aswell as $25 million in R&D, Devialet won 37 awards for sound and design since 2010 after releasing its first ever amplifiers.
Check also;
Comments
comments