Agriculture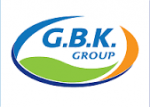 Mbarara, Uganda
256
GBK Dairy Products (U) Ltd started operations in 1996, It processed 5000L per day in plastic pouches(3 months shelf life), in 1998 pouches were replaced by Tetra Paks( 3 & 8 months shelf life).
Currently,G.B.K processes 50,000L per day of which 45,000L is U.H.T branded Classic in 500 and 250 ml and 5,000L branded Classic yoghurt in 500, 250 and 150 ml.
In 2009, G.B.K ventured into Mineral water processing at a capacity of 45,000L per day using Reverse Osmosis, Ozonation and UV treatment in 600 and 1.5 ml branded G.B.K Water.
In 2010, G.B.K ventured into Natural juices in Tetra Paks branded Victoria Juices at a capacity of 20,000L per day in 500 and 250 ml.
G.B.K has realized significant growth since its inception with more projects in the offing in a 20 year projection, thus efforts are under way for all companies to trade under G.B.K Group of Companies.
Working hours
Monday:08:00 – 18:00 hrs
Tuesday:08:00 – 18:00 hrs
Wednesday:08:00 – 18:00 hrs
Thursday:08:00 – 18:00 hrs
Friday:08:00 – 18:00 hrs
Saturday:08:00 – 18:00 hrs
Sunday:10:00 – 16:00 hrs