Healthcare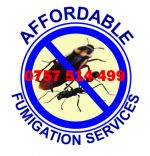 Kampala Uganda
+254
Fumigation and pest control services in Uganda
We offer fumigation /pest control of Bed bugs, Mosquitoes ,Bats, Ants, Caterpillars and other pests in residential areas and premises. 07575144989/ 0781514499

Kampala – Uganda
Kampala MRI Centre is already offering high quality Magnetic Resonance Imaging ( MRI ) services in Kampala.  Kampala MRI centre provides 1.5Tesla Magnetic Resonance Imaging services to clientele in Uganda and the East Africa Region.
Kampala MRI centre is equipped with 1.5T Achieva MRI equipment from Philips Medical Systems, the company is set to offer the best MRI imaging quality in Uganda.
This centre can provide safe and comprehensive assessments of anatomical  / functional status of the body organs.