Legal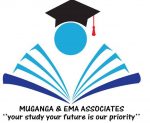 Kampala, Uganda
256
At Muganga & Ema International Associates we advocate for school leavers and dropouts who would like to continue with their studies in Uganda and abroad but have  no school fees. Thus we provide them with scholarships opportunities and information.
Our professional consultants provide counselling to help students and families chose a school or an institution, college or other program that is a good personal match, one that will foster the students' academic and social growth.  We provide a student and family with individual attention, firsthand knowledge of hundreds of educational opportunities and the time to explore all the options.
With their extensive knowledge of schools, colleges and various institutions. Our consultants can broaden potential choices and provide vital help in weighing factors such as costs, location and curriculum. With us your student has the opportunity to explore a wider variety of options and discuss possibilities in a meaningful way.