The trending  professional manager, Roger Lubega is in deep tears and sorrow after realizing that the beautiful Spice Diana is cheating on him with King Saha. Roger Lubega, who is the manger to her as well as a lover strictly investigated about her until he found out the real truth about her cheating on him. He claimed to have been there for her as well as investing much in her musically.
Check also: Radio's death Changed My Life-Chagga
Manger Roger is so hurt after and to release a sex tape for Spice and Saha.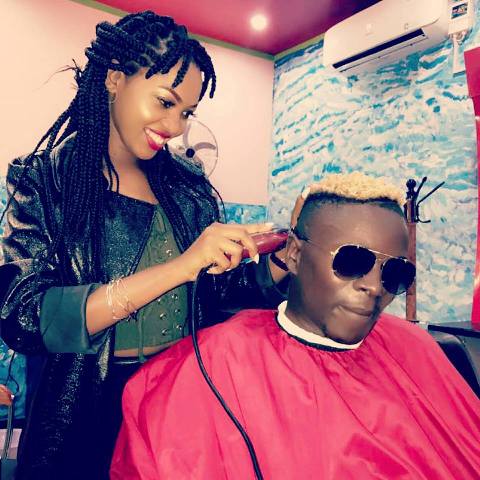 While threatening, the emotional Roger said he can't live without Spice and on a serious note warned King Saha to stay away from her or else he will put her down musically like what he did to Ziza Bafana. He as well as added to release a sex tape of her and King Saha.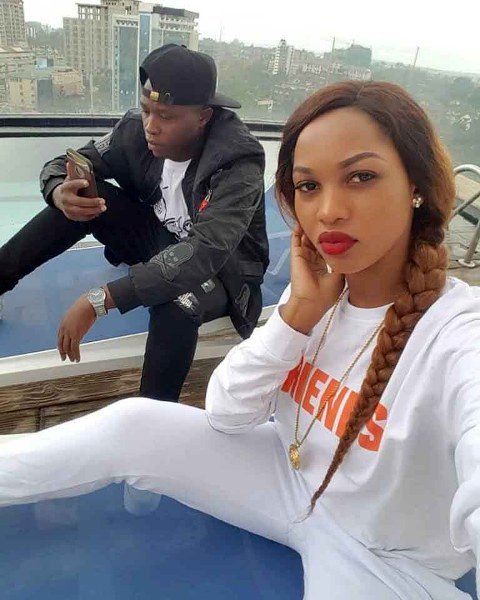 This is what he said below;
"I have always suspected them those two in a love affair. She never let's me touch her phone, she hides it from me as if she's hiding ARVs. Even when she's going to the toilet, she always goes with it.
So recently she got some diarrhea and when she got the diarrhea attack, she just ran to the toilet and spent there like 30 mins. That was enough time for me to check everything in her phone. I found their photos with Saha nga bekola buli kintu abaagalana kye beekola. I even found their sex tape era Saha bwe yewakana am going to release the sex tape ensi ebalabe nga beekuba amatooke.

Recently Diana went to Dubai for a show and when she was coming back, she refused me to pick her nti she'll grab a cab to home.
But I noticed that it's actually Saha who picked her from the airport.

But what exactly do women want?? What haven't i done Diana? i bought her a car, made for her a studio, have put her on scene musically, but still she's cheating on me with King Saha. I even heard that sing of Saha called BILI BILI he was singing it for Diana. Mbu repeat "BILI BILI". Please people, give me some advice, what should i do for Saha to leave my lady even though she bleaches, i still love her?

We are not sure if Spice Diana is ready to leave King Saha but keep posted.

Check also:
Comments
comments