Singer Sheeba Kalungi the Diva as she calls herself has been on real tension with worst bad days because of being accused of the bad way she dresses. This issue has always been on people's lips until it engaged in Reverend Father Lukodo.
Check also: Let's Fight Injustices In Our Entertainment Industry -Bobi Wine Calls Up Fellow Musicians
The one Sheeba Kalungi highlighted on why she dresses like that.
Infact, Newslex point took responsibility to search more why the Kalungi pretended to be so tough as she responded to the minster of ethics and integrity and his committee as well other people from the public in general.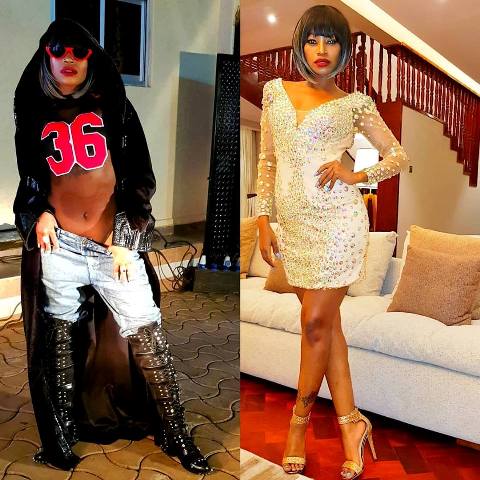 However, the "Nkwatako" hit maker, Kalungi, made it clear lamenting that, people continuously have have failed to differentiate between her real personality and her music career rules.
"My dressing code is aimed at allure or tempt up to sell my music towards my clients and my dress code means a lot to my them."  Sheebah lamented.
To add on more, she explained that her normal real personality is far different from the way she expresses herself on stage, something which most of the people don't understand. Sheeba Kalungi urged that people should start seeing her attitude in a different perspective.
Sheeba made her statements clear about her dressing code, and forwarded them to Rev. Father Lukodo together with his committee.
"I don't know what's wrong with you Ugandans doing what I do doesn't make me stupid, my dress code doesn't in anyway exhibit the real Sheebah Kalungi, its just being stylish and making people love my job. Personally I love looking hot and spicy that's why I adopt trendy fashions.You said I spoil your children but I don't think I'm more pornographic than Lady Gaga, Beyonce and Rihana that you watch that you watch on your TV with you little ones routinely" Sheebah heartlessly fused back.
We are not yet informed whether Rev. Lukodo commented about her full reaction but we are yet to find out in whatever case.
Check also:
Comments
comments