It seems Zari Thale Hassan's breakup with Diamond Platinumz was along waited by most people who wanted to have chance in her Boss Lady kind of life. Thale Zari leaves a luxurious kind of life which is inspirational to many Ugandans at large.
Check also: Concert Money Will Be Handed Over To Radio's Mum-Spice Diana Says

Zari Thale broke up with Diamond Platinumz.
However, a Kenyan gospel artist called Ringtone seriously came out to the public and confessed about marrying Zari Thale Hassan until forever even though she now has 5 good children. Indeed this seems to have been long awaited by her secret admirers.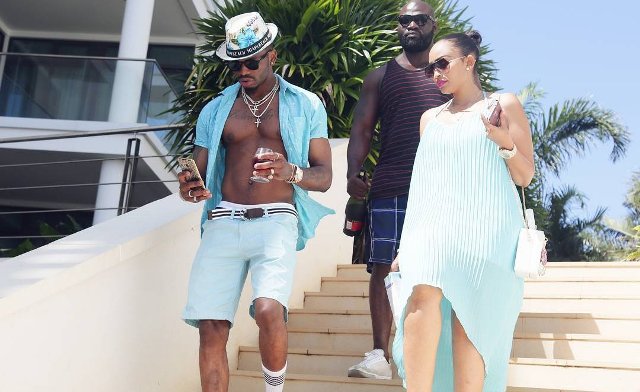 This Kenyan gospel artiste urged to make Zari Thale the happiest ,and make her forget her baby daddy. He promised to add more children on her list of 5 kids to more than that. It sounded like a joking matter, but Ringtone was serious about applying for the baby mama.
The break up between Zari Thale and Diamond came to public after Zari announcing it via her Instagram on valentine's day which was a disappointment towards most people at large. The couple has been struggling to keep together but finally they had to break apart.
Kenyan artiste Ringtone posted via instagram that he is ready to give a cool shoulder towards Zari Thale, lean against him until he forgets the hurtful relationship she experienced with Diamond Platinumz. He posted this on 16th of February.
This popular singer Ringtone is well known for songs like "Pamela",and many more others.
Keep posted.
check also:
Comments
comments