S
inger Eddy Musuuza Kenzo has continuously proved how tired and annoyed of seeing Rema Namakula's mark anywhere. He continued and exposed his full tiredness towards the baby mama of his daughter. Besides allegations the day he was on television and he clearly pointed out that he is not having
plans of marrying Rema
 officially.
Check also: Bobi Wine Wrote A Heart Warming Message About Chameleone's Birthday
Eddy Kenzo cropped Rema Namakula's looks from their photo.
Sincerely, it's not that Eddy Kenzo doesn't have other photos were he was snapped with his daughter, but he went on and choose to spend his time to cropping a family photo, miscounting out his wife, Rema. This showed that he's only interested in his daughter only.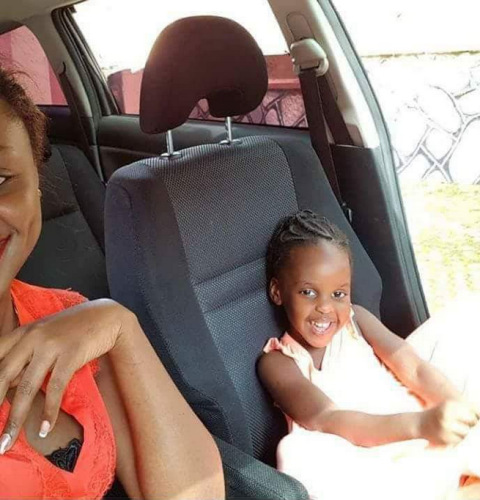 Surprisingly, this picture was originally snapped by Rema, the wife of Kenzo, but shockingly, Kenzo got the same picture, he cropped it and removed Rema from it and posted only Amaal's face and captioned it "Malaika" meaning Angel.
This act made Eddy's fans mad and abused him so much for mistreating his beloved wife. Rema's fan base forced to grill Eddy Kenzo on the way he treats her while others reminded him of the men that are willing to treat Rema like a queen.
Since the public at-large was so tough about his reactions, he decided to first keep quiet and replied to them indirectly using his funs who caused a war between the two sides.
Check also:
Comments
comments