Mobeto seems to be searching for trouble after confessing to be the most beautiful lady in Nigeria yet she is from Tanzania.
Check also: Un Follow My Kids Zari Warns Diamond's Side Chick Hamisa
This Lady has went on in her free time on her snap chat and posted: "The most beautiful girl in Nigeria is Tanzanian."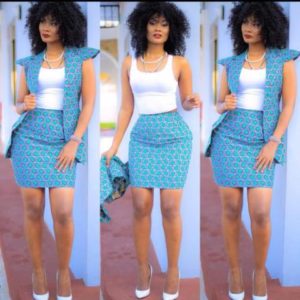 Tanzanian hit singer ,Diamond Platinumz,baby mama, Mobeto who is still in Nigeria currently made Nigerians babes feel highly disappointed of what she did that was regarded to be a sign of disrespect.
It seems she had issues with handful of babes who are after her baby Daddy, Diamond Platinumz,but went ahead and started up a war and attacked all the babes according to her statement.
This lady engaged with Zari Hassan on SOCIAL media but it seems she's looking for more trouble from people who cannot quit up the arguments.
This Lady has been in the West African country, and she hasn't seen any babe who was like "how can she come up with such a statement"
But if you follow social media platform facebook, trust Nigerians they are already showering her with the fierce abusive words and by the time she arrives back to the Magufuli land, she will kneel before them.
"First of all you look old with makeup, remove it and then start comparing your funny look with Nigerian babes, husband snatcher, please chill and take a warm seat."
"How can a Tanzanian be the most beautiful in Nigeria…shit."
"You can't be a Nigeria because we don't have pot holes on our faces dat we have to use pot filler like you; you're a monkey with no direction."
Check also;
This is not a Paywall, but Newslex Point's journalism consumes a lot of time, hard-work and money. That's why we're kindly requesting our readers to support us in anyway they can.
Use the button below to contribute to the Newslex Point, Inc. using a credit card or via PayPal.
Comments
comments