G
etting an MRI scan may seem complicated and to some it generates pressure and fear. Worry not because there is nothing to fear but rather
finding
ways to know more about your internal body.
Talking about an MRI; What's an MRI? Magnetic Resonance Imaging Scan is a painless radiology technique that has the distinct advantage of avoiding any form of x-ray radiation exposure. The MRI scanner is a tube surrounded by a giant circular magnet. A patient lies on a movable bed that is inserted into this magnet.
As you read the definition, MRI prevents a person from any exposure to X-Rays or any other damaging forms of radiation. This is because it uses a strong magnetic field and pulses of radio waves to make images of structures inside the body.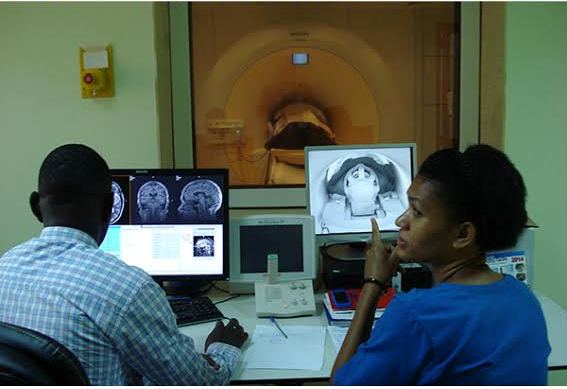 Where you can get the best MRI Scan?
Kampala MRI Centre is already offering high quality Magnetic Resonance Imaging ( MRI ) services in Kampala.  Kampala MRI centre provides 1.5 Tesla Magnetic Resonance Imaging services to clientele in Uganda and the East Africa Region.
Kampala MRI centre is equipped with 1.5T Achieva MRI equipment from Philips Medical Systems, the company is set to offer the best MRI imaging quality in Uganda.
This centre can provide safe and comprehensive assessments of anatomical / functional status of the body organs.
Why you need an MRI?
The reasons are endless when it comes to the importance of the MRI scan. Below are some of the reasons as to why you need to use it.
A head MRI can often find abnormalities such as brain aneurysms, stroke, tumors of the brain, as well as tumors or inflammation of the spine.
MRI scans can show the strands of abnormal tissue that occur if someone has multiple sclerosis.
They often make it is possible to see changes occurring when there is bleeding in the brain, or find out if the brain tissue has suffered lack of oxygen after a stroke.
Doctors and Surgeons also use MRI scans to evaluate spinal cords after a trauma since they can show problems associated with the vertebrae or intervertebral discs of the spine.
MRI scans are often done to evaluate the structure of the heart and aorta, where they can show aneurysms or tears.
They are able to detect heart defects that have been building up since birth, as well as changes in the thickness of the muscles around the heart following a heart attack.
MRI scans provide valuable information on glands and organs within the abdomen, and accurate information about the structure of the joints, soft tissues, and bones of the body.
Because the MRI scan gives very detailed pictures it is the best technique when it comes to finding tumors (benign or malignant abnormal growths) in the brain, including if or how much it may be spread into nearby brain tissue.
The method can also be used to examine the joints, spine and sometimes the soft parts of your body such as the liver, kidneys and spleen.
Often, surgery can be deferred or more accurately directed after knowing the results of an MRI scan and that in it may be a good reason to have an MRI
The above are the few reasons as to why you should have an MRI scan to find out more Importance's Visit the Kampala MRI Centre.
Sponsored by:
KAMPALA MRI CENTRE: 
Balintuma
road,
Namirembe, Kampala.  For appointments and inquiries Tel: 0790 915767 / 0706 974245
www.kampalamricentre.com
info@kampalamricentre.com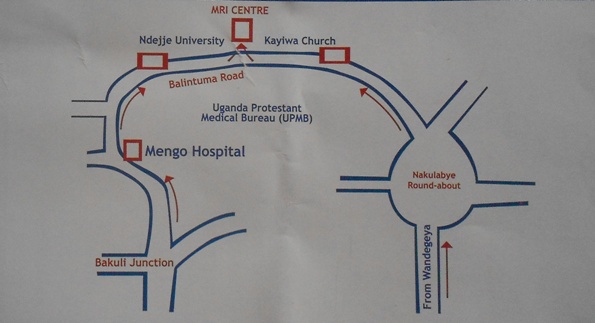 Opening Hours
Monday to Friday from 08:00am till 8:00pm
Saturdays and public holidays from 08:00am till 2:00pm
Sundays closed.
Check also;
This is not a Paywall, but Newslex Point's journalism consumes a lot of time, hard-work and money. That's why we're kindly requesting our readers to support us in anyway they can, for as little as $1 or more, you can support us .
Please use the button below to contribute to Newslex Point, Inc. using a credit card or via PayPal.
Comments
comments