Mystique Beauty Unisex Salon is an establishment dealing with cosmetic treatments for both men and women.
Check also: 7 Things Girls With Beautiful Hair 'Never Do'
Why call Mystique Beauty the best salon In town?
There is a distinction between a beauty salon and a hair salon and though many small businesses do offer both sets of treatments.
Mystique beauty salon provide the best beauty equipments compared to other salons in Kampala city.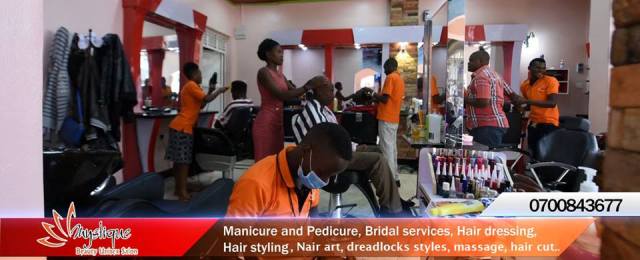 The Salon offers a wide range of services such as:
Bridal services
Dreadlocks styles
Fashion
Nail art
Pedicure and Manicure
Body piercing
Hair cut
Body massage
And since We are in the world of internet, The salon provides free Wi-Fi for all the customers that come to the number one salon in Kampala.
And when it comes to customer care at the Beauty Unisex Salon ( MBUS ). They provide the highest customer care by meeting customer's needs and expectations which makes it the best in Town.
Check also;
Comments
comments