The "Anti kale" hit maker Spice Diana, was very angry after hearing much about the three guys who were tarnishing her name. She was more tough caused after the stress she had on the interview about her education status.
Check also: Hamisa Mobeto To Be Paid 9M Shillings Every Month By Diamond
Spice Diana arrested 3 men for using her name in their businesses
However, these men were arrested for using Spice Diana's number to recruit Illuminati members. These three men were reportedly said to have been extracting money from the public under false pretence.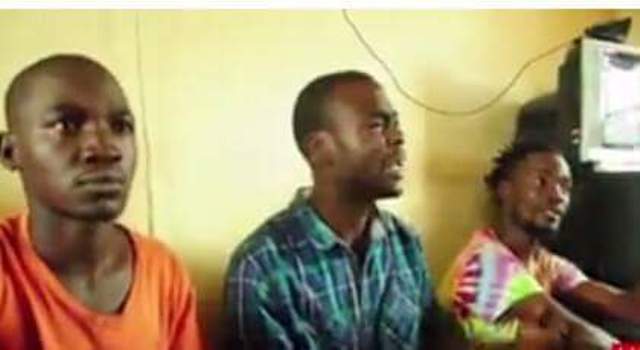 The "bimpe" hit maker confirmed on air that the three have been making transactions with different promoters, trying to schedule false dates without the her knowing about it.
The trio suspects were obtained into custody until further investigations, and will not be so disclosed before being proven guilty.
The artist still further more reveled that the trio used her name lying the public and asking whoever wants to join illuminati, should contact them to be famous like the way she is now.
"surprisingly these goons accessed my Airtel number they have been fooling people with, telling them to send money  in order to be initiated into the 'Illuminati' " Diana commented furiously.
Spice Diana alleged that these three men will face courts of Law, for tarnishing and extracting money from people with false pretence.
Check also:
Comments
comments