R
ight at this time, Bill Gates is ranked the
2nd richest man in the world
with worth an estimate of $86 billion, it's not an easy thing to have such an amount of money on your personal account. Bill Gates and his wife Melinda financially support different projects through
Melinda Gates Foundation
to fight poverty, hunger etc in different parts of the world.
Check also: Jeff Bezos Is Now The Richest Person In The World
When they were trying to discuss about their Foundation's charitable work in the letter earlier this month ( Feb- 2018 ), the couple answered quite a number of questions that different people asked them. One amazing question was, ''your influence is of a high degree, is it really fair?''.
The answer to that  was '' NO''
In their letter, Melinda Gates wrote and said, it's not really fair that i and my husband are so wealthy when billions of other people have so little. And it isn't fair that our riches have opened doors to so many people.
So many leaders in the world not only consider what we talk about but do act on it.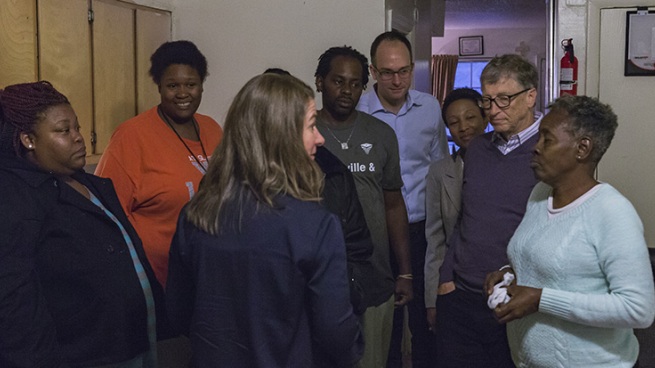 Melinda wrote and said that their great wealth, influence and privilege is the reason as to why they opened up Bill and Melinda Gates Foundation.
Melinda continued and said they do a lot of work and use the influence they have to help so many people and to facilitate fairness around the world.
Bill Gates added that he clearly understands critics of Bill and Melinda Gates Foundation's charitable work which does not always declares their concerns because they're afraid they may lose funding.
Bill and Melinda Gates Foundation is the world's largest private foundation and numerous experts say it has improved the condition of the world in various ways.
Check also;
This is not a Paywall, but Newslex Point's journalism consumes a lot of time, hard-work and money. That's why we're kindly requesting our readers to support us in anyway they can, for as little as $1 or more, you can support us .
Please use the button below to contribute to Newslex Point, Inc. using a credit card or via PayPal.
Comments
comments