Customer Care is very important when doing business and this is why it should be a priority.

• To increase customer satisfaction and customer retention.
• To safe guard market share in a competitive cut throat market environment, caused by inflation, reduced purchasing power, liberalization & flooding of the market, globalization, removal of tariffs, regional market agreements.
• To reduce operational costs through quality customer care-les time spent correcting mistakes, arguing and blaming each other.
• Quality service helps market our products & expand market share.
• To reduce unit production costs through higher production volumes to meet expanded market needs.
• To safe guard our jobs!
Check also: 4 Ways To communicate With Your Customers
Customer care drives a business smoothly and effectively.
(B) WHAT DO CUSTOMERS WANT?
• Quality products
• Quality service
• Friendly people
• Efficient people
• Knowledgeable people
• Helpful people
• Trustworthy people
• Respectful people
• Fair people
• Appreciation
• To be heard/listened to
• Problem solving people
• Business like people
• Creditworthy companies
(C) PERSONAL BEHAVIOURS THAT HELP CUSTOMERS.
• Alertness
• A smile
• A greeting
• An offer to help
• Eye contact
• Listening
• Paying attention
• Calling customer by name
• Solving problems
• Not blaming other colleagues
• Positive body language
• Right mental attitude
• Self-organization & forward planning
(D) EFFECTIVE COMMUNICATION IN CUSTOMER CARE
• Verbal communications
• Written communication
• Body language
• Speed of communication
• Timely communication
• Barriers to effective communication and feedback
• (Video)- "In the customer's shoes"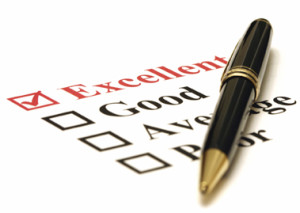 (E) TEAM WORK IN CUSTOMER CARE
• The need for good inter-personal and inter-departmental relations and co-operation.