It was shocking move made by Ykee benda towards TV personality Anita Fabiola on the Ketch up Show at NBS TV.
Check also: Ykee Benda and Nigeria's Reekado Banks In Studio For A Collabo
The superman singer went point blank on camera to ask Fabiola whether she's single and ready to date him.
This question made Anita shy and numbed for one to two minutes but later she told answered that she would answer him off air.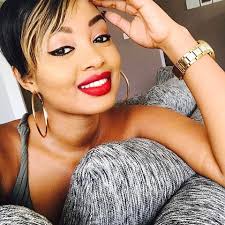 It should be remembered that Ykee broke up with her girlfriend this year and its known that the hit maker is single.
For Fabiola case, she has been in off and on relationships with different people but we can't really tell whether the she single or not.
What do you think of Ykee Dating Fabiola?
We hope for the best and if anything between the two sparks up.
we shall keep you update in case of any updates between the two.
Check also;
Comments
comments