Celebrated gossip queen and NBS TV Uncut presenter, Zahara Toto is a fertile lady who has many responsibilities over her kids. Yesterday, Zahara enjoyed  her daughter's birthday, which made most of her followers to congratulate her.
Check also: Zahara Toto To Set Off From Dubai To Uganda To Mourn For Her Friend Who Died At L.Victoria
Therefore, while on social media today, the Next radio show host posted while celebrating her first son's birthday with friends. As a proud mother, she decided to spend all her quality time celebrating her son's birthday.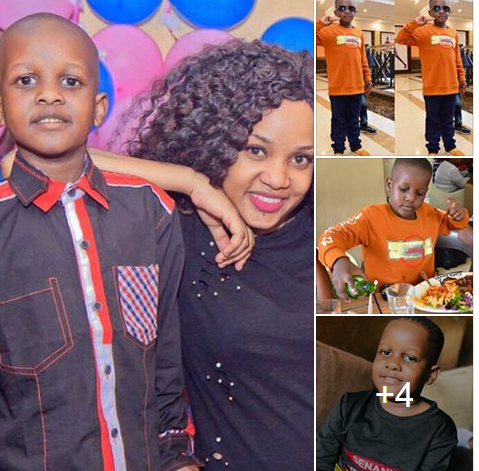 "Then GOD said let there be HEAVEN ! My first son . Your every beat of heaven in my life. Am proud to be your mother son .happy birthday 🎁" Zahara Toto posted.
Zahara is among the beautiful ladies who started her serious journey from Spark TV live wire and later on NBS TV.
Check also;
This is not a Paywall, but Newslex Point's journalism consumes a lot of time, hard-work and money. That's why we're kindly requesting our readers to support us in anyway they can, for as little as $1 or more, you can support us .
Please use the button below to contribute to Newslex Point, Inc. using a credit card or via PayPal.
Comments
comments