It was yesterday when the president of Uganda, his excellency Yoweri Kaguta Museveni met the Buganda King, Ronald Muwenda Mutebi at his palace in Banda, Wakiso District.
Check also: 6th Annual Property Investment Summit To Drive Deal Making In Kenya's Real Estate Sector
However, the two had serious interactions that involved discussions of corruption with issues concerning the Buganda properties, financials and land instabilities.
Therefore, Museveni had to meet the Kabaka to discuss ways of solving all related instabilities concerning the Buganda properties.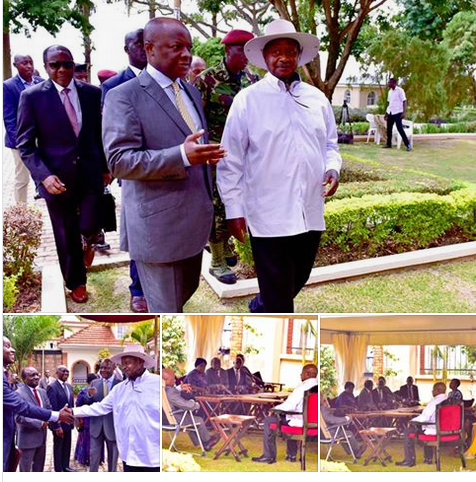 "I paid a courtesy call on my brother, His Highness Kabaka Ronald Muwenda Mutebi, at his palace in Banda, Wakiso District. I thank him for the invitation. We held a cordial meeting where we agreed that all pending issues involving the kingdom's property, land and financial arrears be resolved soonest. I thank the Kabaka for the hospitality extended to my entourage and myself." The President said.

Check also;
This is not a Paywall, but Newslex Point's journalism consumes a lot of time, hard-work and money. That's why we're kindly requesting our readers to support us in anyway they can, for as little as $1 or more, you can support us .
Please use the button below to contribute to Newslex Point, Inc. using a credit card or via PayPal.
Comments
comments