A
s it is known that one of the standard factors for one to be a basketball player is his own height Well, the secondary research done has spotted the tallest player in NBA history is Sudanese-born
Manute Bol
who stood at 7ft 7in.
Check also about NBA
: Gold state warriors win the 1st NBA championship since 40 years back
Who Is Manute Bol?
October 16, 1962 was a Sudanese-born American and passed away on June 19, 2010.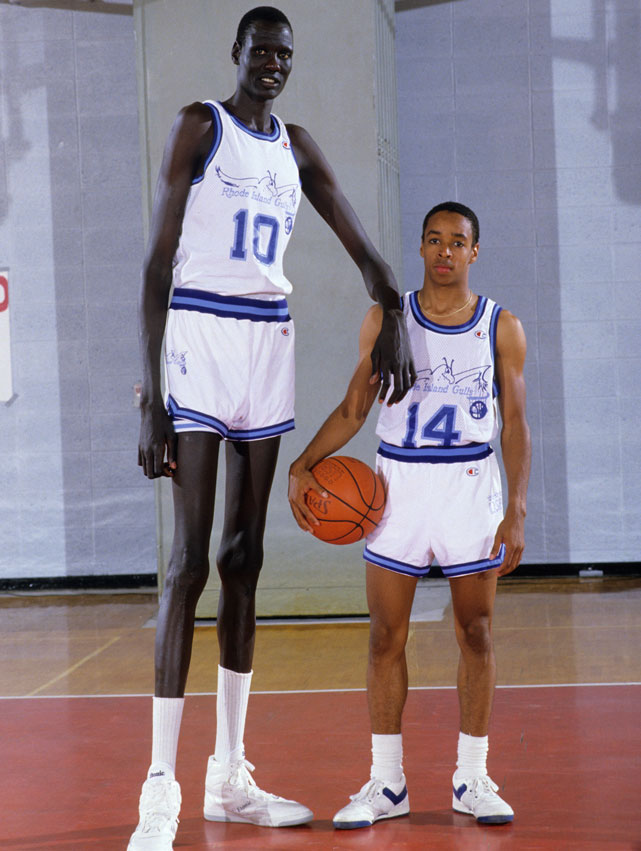 He was the son of a Dinka tribal elder who gave him the name "Manute", which means "special blessing".He played for teams like Golden state warriors, Washington bullets, Miami Hearts and so many more.
He was a political activist, he is also the only player in history to have killed a lion with a spear and to have paid 80 cows for his wife. Anyway its because he is a typical African, you know there are so many strange things being done in Africa, just like you've heard that he killed a lion, you can immagine what kind of strength he has to kill what is called the "the king of the jungle".
Check also:
1). Gold state warriors win the 1st nba championship since 40 years back
2). Manny Pacquiao Mayweathers fight is going to be the most expensive in boxing history
Comments
comments