G
odfrey Troy Wamala who was alleged to have caused the death of
Mowzey
Radio was remanded to Kigo prison up to 26
th
February 2018 by the Chief Magistrates in Makindye.
Check also: Cindy Is Uganda's Beyonce, Rihanna and Lady Gaga- Eddy Kenzo Claims
Troy Wamala is the head suspect in this case.
This bouncer caused many serious head injuries to the fallen vocalist Mowzey ,who died instantly at the Case Clinic. This guy is suspected to have lifted the victim and threw him down causing serious damages to his skull.
Wamala told the police that he has never happened to kill the victim and confessed that he is a business man in Kyengera LC1, Nsangi town council. He was caught by security immediately but he insisted not to have killed Mowzey.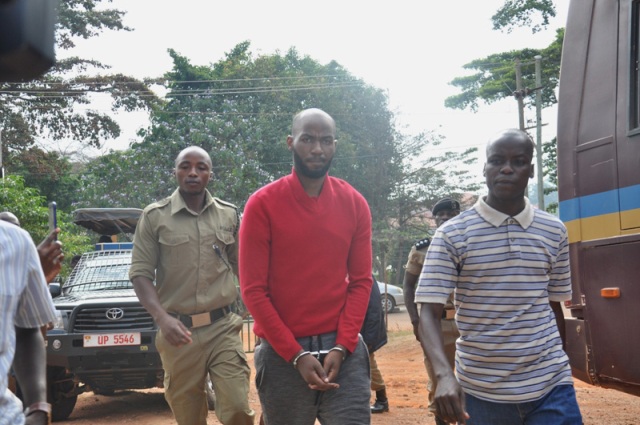 Godfrey Wamala was brought before the Chief Magistrate Mary Kaitesi, in Entebbe to revise his murder case on Thursday morning.
However, the Resident State Attorney at the Entebbe magistrate court, Mr Muhirwa Julius, kindly asked the court to allow the police carry out further investigations towards this serious case. This will enable the police to gather more evidence before any sentence.
That's why the case was extended up to that date for further investigations.
Check also:
Geosteady Set For His First Ever Concert dubbed Tokendeeza Concert
Comments
comments