A
rmless Pilot: Everyone on earth is useful in his or her own way,
[
9
]
The Filipino
American
by the names of Pilot 
Jessica Cox
was born armless but surprisingly,
[
3
]
she can fly an aeroplane.
Check also: Meet the 35 year old ethiopian man who built his own aircraft from his home
Pilot Jessica is a degree holder in Psychology from the University of Arizona in the United States of America.
She trained how to write and to type using her feet and as of now, she travels in different places as a motivational speaker, trying to encourage others.[2]
Check also: Siza Mzimela from South Africa, becomes the first woman to Own An Airline Business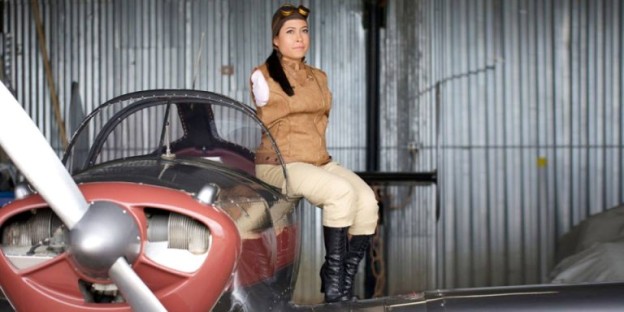 When she was younger, she was using artificial arms whenever she wanted to do something, but at 14 years,[5] she stopped using them and decided to begin using her feet instead. Watch Pilot Jessica below.
Operating an aeroplane is something more complex and difficult even to those that are not disabled,[3] but it sounds incredible to know that someone armless can operate a plane,[2] its unbelievable indeed. Jessica doesnot only fly a plane, but she also drives a car, play a piano and she plays Taekwondo and of which she earned a black-belt.
Jessica Cox is really an inspiration, God has a plan for each one of us, everyone is able to do something, no matter how you were created.[7]
Check Also;
For the latest on national news, sports, politics, entertainment and more like our facebook page and follow us on Twitter.
This is not a Paywall, but Newslex Point's journalism consumes a lot of time, hard-work and money. That's why we're kindly requesting our readers to support us in anyway they can, for as little as $1 or more, you can support us .
Please use the button below to contribute to Newslex Point, Inc. using a credit card or via PayPal.
Comments
comments