C
ity socialite Meddie
Ssentongo is so
happy and proud to disclose his HIV results via social media. Many revelers thought that he was already infected with HIV AIDS which itched him to go for at HIV test, Case Clinic hospital.
Check also: How Nigeria Is Doing In The Absense Of President Buhari
Meddie Ssentongo tested and disclosed his HIV AIDS results on social media.
The great act he did was an example and encouragement to the youth to start taking good care of their lives as they go for check-ups for the betterment of their lives. Therefore, the known proud slay King went straight on social media to disprove those people who thought otherwise about his HIV status.
The self-proclaimed M5 was no shy to tell the world he is HIV negative and also encouraged his followers to follow suit in a bid to fight the epidemic.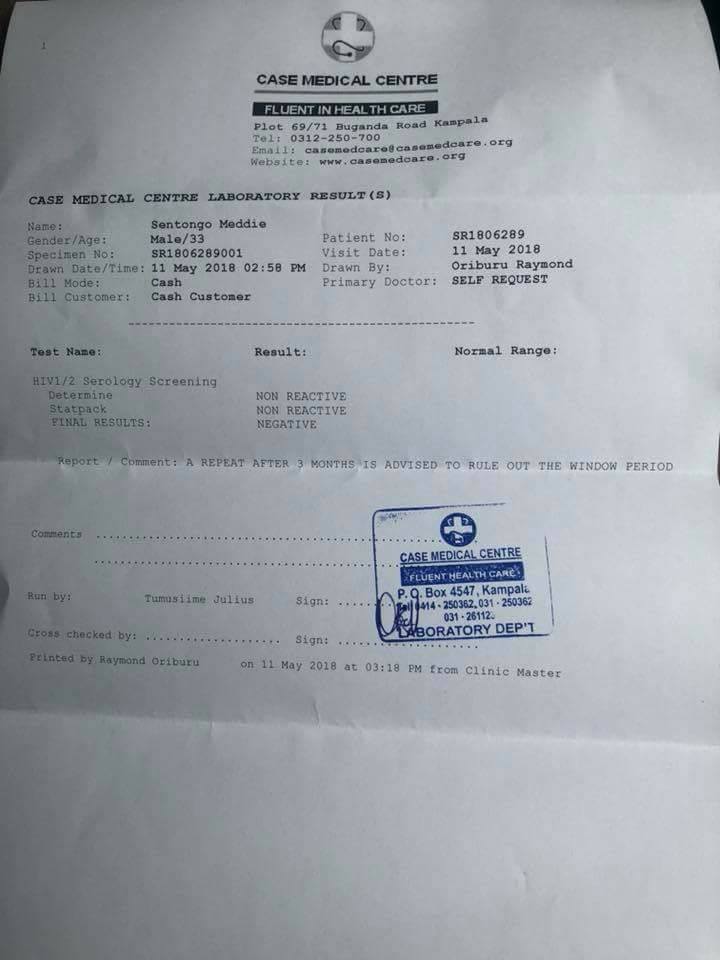 His confidence must have encouraged most Ugandans to start going for check-ups. He gave a speech while appearing on the live video via Facebook.
Video;
Check also:
Comments
comments