Sisimuka Uganda Founder and CEO, Frank Gashumba finally came out and advised on how Dr Kizza Besigye and the Kyadondo East MP Bobi Wine should organize themselves if they are to over throw President Museveni.
Check also: Bobi Wine Celebrates His 38th Birthday Today, Hilderman Honors Him
Bobi Wine addressed students leaders from different Universities in East Africa at their 3rd annual conference held at Mandela Institute of Science and Technology in Arusha, Tanzania. This was a very great honor for him, which made him more popular.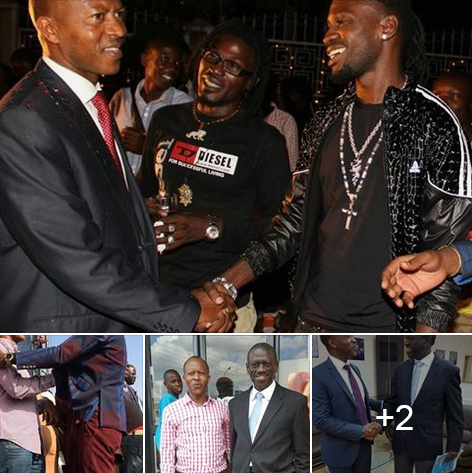 However, while on social media today, Frank Gashumba fired up a big statement while alerting the two opposition leaders to stay organised if they really want to take over and pave a better Uganda.
"You the opposition have to prove to Ugandans that you're more organised than the regime in power. Again, Dr KB and Bobi Wine must call a joint press conference to guide their supporters! I rest my case" Frank Gashumba said.
Check also;
This is not a Paywall, but Newslex Point's journalism consumes a lot of time, hard-work and money. That's why we're kindly requesting our readers to support us in anyway they can, for as little as $1 or more, you can support us .
Please use the button below to contribute to Newslex Point, Inc. using a credit card or via PayPal.
Comments
comments