Arusha – President John Pombe Magufuli will be joining his four counterparts from Kenya, Rwanda, Uganda and Burundi in launching the first community travel document (passport) here on 2nd / March 2016.
Check also: 47 None African Countries You Can Travel To From Uganda Without Visas
The new digitalized and machine- readable East African Passport replaces the old EAC travel document, which was restricted to just the five member states. Apparently, the proposed new one is going to be as international as the current Tanzanian booklet passport, which means it will be accepted all over the globe.
Arusha will be hosting five Presidents from Kenya, Rwanda, Uganda, Burundi and Tanzania who are set to converge here for their Heads of State Summit on Wednesday the 2nd of March 2016.
According to the Head of Communications at the East African Community Secretariat, Mr Richard Owora Othieno, the five East African presidents are converging here for their 17th Ordinary East African Community (EAC) Heads of State Summit.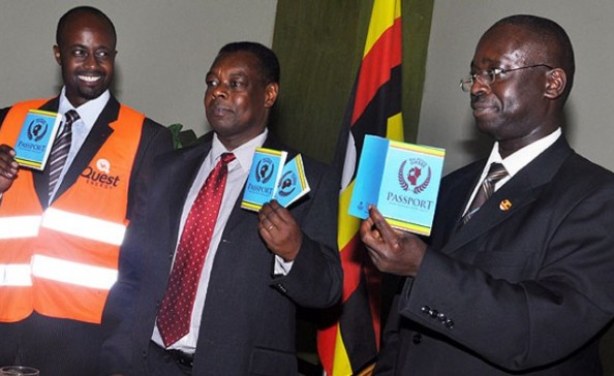 The five presidents, including for the first time at the summit, Dr John Magufuli, will have several items on the agenda, including the launching of the new electronic East African Passport and discussion of the possibilities of adding new members, including South-Sudan into the Arusha-based, community.
The Summit will also address the consideration of reports by the preceding EAC Council of Ministers on: the negotiations on the admission of the Republic of South Sudan into the Community.
The Head of State will also be addressing Sustainable Financing Mechanisms for the EAC; and the EAC Institutional Review. Tanzania will be handing over the Summit Chair to the next country, possibly Burundi despite conflicts in the country.
The meeting will also consider the council's reports on the Model, Structure and Action Plan of the EAC Political Federation. Implementation of the Framework for Harmonized EAC Roaming Charges and Modalities for Promotion of Motor Vehicle Assembly in the region.
They will talk about the Reduction of the Importation of Used Motor Vehicles from Outside the Community, and; the Promotion of the Textile and Leather Industries in the region, and stopping importation of Used Clothes, Shoes and Other Leather Products from outside the region.
The Summit is also expected to deliberate on a report by the Council on the verification exercise for the admission of the Republic of Somalia into the EAC. The Heads of State are expected to launch the new International East African e-passport (electronic-passport) during their meeting.
Meanwhile, President Magufuli arrived in Arusha yesterday where he will be among other activities, lead the 17th Ordinary East African Community (EAC) Heads of State Summit on Wednesday.
Source: allafrica
Check Also;
For the latest on national news, sports, politics, entertainment and more like our facebook page and follow us on Twitter.
Comments
comments