The long term Goodlyfe Manager, Geoffrey Kyagambidwa alias Chagga, felt so touched and decided to enter the studio after his singer Weasel Manizo, minimising him when he continued working with Bryan White.
Check also: General Kale Kayihura Spotted Playing Tennis At Lugogo
Manager Chagga recorded a great song called "Nsasira".
This song"Nsasira", means "Forgive Me" which will touch most Ugandans though it's kind of reggae-gospel through which he begs God to forgive him and give him the energy to continue moving as a man with energy.
The nice hit song, Nsasira by Chagga,  is so emotional and touching as he cried out to God begging for forgiveness, and save him from his enemies who attack him in a way of doing evil satanic doings behind his back. In this song, he seems really scared of something that might happen abruptly.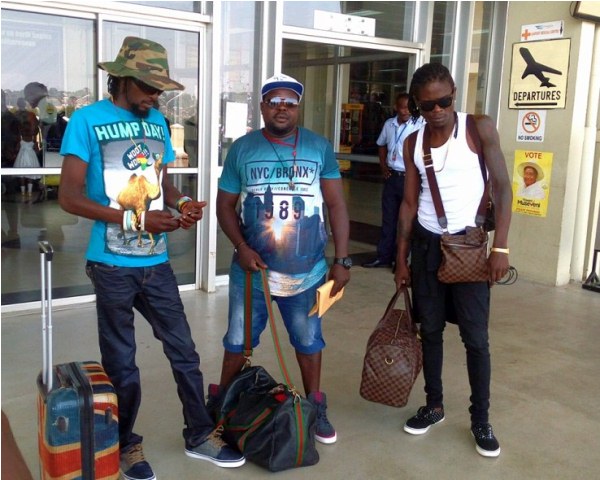 The Audio is such a good one that was recorded and dedicated to the Late Mowzey Radio since it was credited to Angel Music, the new Group Radio had just started up before he died.
The faded musician Chagga, has been managing Good Lyfe for some long time though issues are circulating all over social media, that he as chased away from Good Lyfe.
Audio:
Check also:
This is not a Paywall, but Newslex Point's journalism consumes a lot of time, hard-work and money. That's why we're kindly requesting our readers to support us in anyway they can, for as little as $1 or more, you can support us .
Please use the button below to contribute to Newslex Point, Inc. using a credit card or via PayPal.
Comments
comments