T
he 16 year old young teenager from Sierra Leone, by the names of
Kelvin Doe
became the youngest person in history to be invited to the visiting Practitioner's Program at MIT at the age of 13, according to
CNN
.
Check also: Meet the 35 year old ethiopian man who built his own air-craft from his home
Kelvin built generators from deteriorating voltage stabilizer, and batteries using a combination of trash materials like metal, soda aswell as acid which he kept on picking around their home and in neighbourhood, right now, the young boy is surprising everyone including US experts.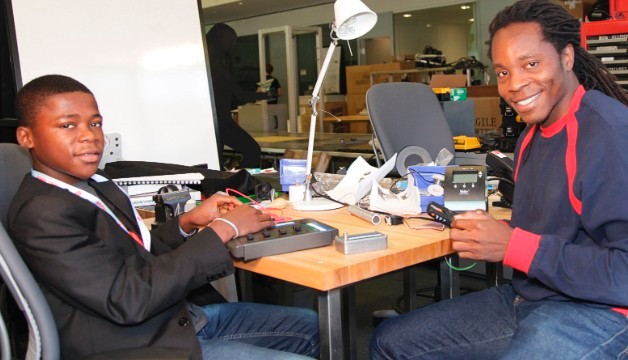 He is a self-taught engineer and currently owns a generator powered community radio station in Sierra-Leone which broadcasts news and plays music were most people call him DJ Focus, he put a simple antenna for the neighbours to listen, wow what a genius boy!
Follow @newslexpoint
Kelvin is too innovative!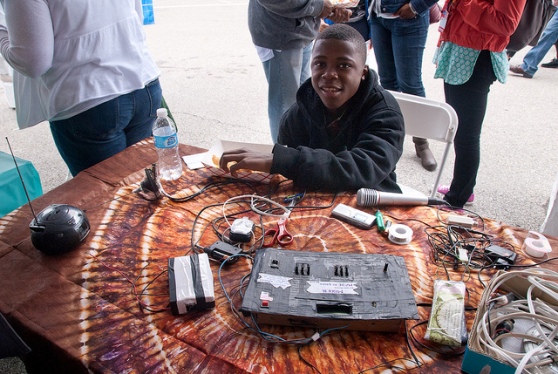 Kelvin was first sighted by the Global Minimum Doctoral student known as David Sengeh who recognized his talent in the first place, in 2012 he was taken to New York City to attend the world maker fair which was organized for young makers were he met four powerful American investors.
By continuing to attend different tech seminars, Kelvin is being helped to gain more practical knowledge to improve his skills.
Check also;
Comments
comments