S
ome few weeks back, the sexy trending star Namukwaya Hajarah commonly known as Spice Diana, has been sharing most of her favorite outfits to lucky fans every time she logs onto her social media platform.
Check also: Sheilah And God's Plan To Officially Open Their Shopping Mall In August
Besides clothes and shoes the "Jangu Ondabe" hit maker Spice Diana gives out on stage while performing, but this time around, the singer is offering to lucky fans according to her on social media.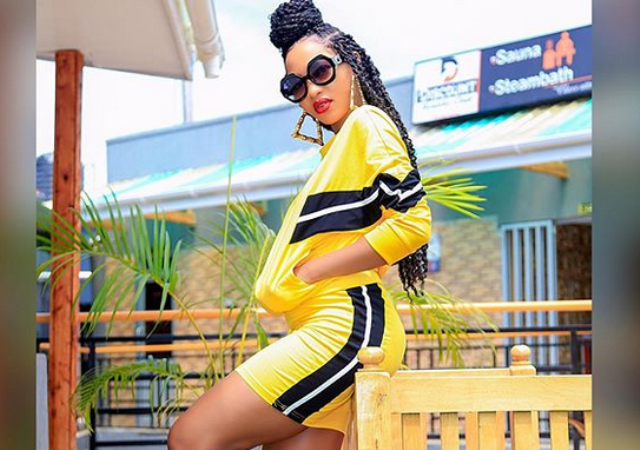 However while on her lnstagram, Spice puts up posts challenging her followers with different questions to answer and when they get them right, she promised to sacrifice her expensive outfits to them.
Therefore, many of her fans have been participating in big numbers and the ones who struggle to the top, they will definitely win accordingly.
"Next giveaway. Do you want this ?  Comment #janguondabe will pick randomly from the comments or tag a #spicegadget you know," The 'Bagikona' singer posted on her social media.
Check also;
This is not a Paywall, but Newslex Point's journalism consumes a lot of time, hard-work and money. That's why we're kindly requesting our readers to support us in anyway they can, for as little as $1 or more, you can support us .
Please use the button below to contribute to Newslex Point, Inc. using a credit card or via PayPal.
Comments
comments