Travelling by air in 2030: About the AWWA –QG super quite eagle aircraft which generates its own power and energizes a 314- ft wingspan.This aircraft will begin working in future and its expected to begin its operations in 2030, it will feature three decks, generate their own power and be 75 percent quieter than current aircraft, according to designs for new concept plane.
Check also: The world's largest aircraft is-set to hit the air thi summer
The super quite Eagle aircraft will have a capacity for approximately 800 passengers along with beds and crew members, it will run on hydrogen fuel rather than the high-grade aircraft fossil fuels used today.
This aircraft will have solar panels on its wings and carries air turbines which will help to generate power to be used while it is in flight, it will have excess stored energy in its batteries and it will be recovered by special electrical storage trucks on the ground when it lands.
Travelling by air will be more comfortable by 2030.
This super quite eagle aircraft will be made using lightweight materials like aluminium, carbon fibre, ceramics and titanium "said mr Oscar Vinals ( designer )".
This super quite eagle aircraft is made with ideas with quantum mechanics and based in technology beyond 2030 with theoretical physics solutions considering the evolution of current technology" said Mr Vinals".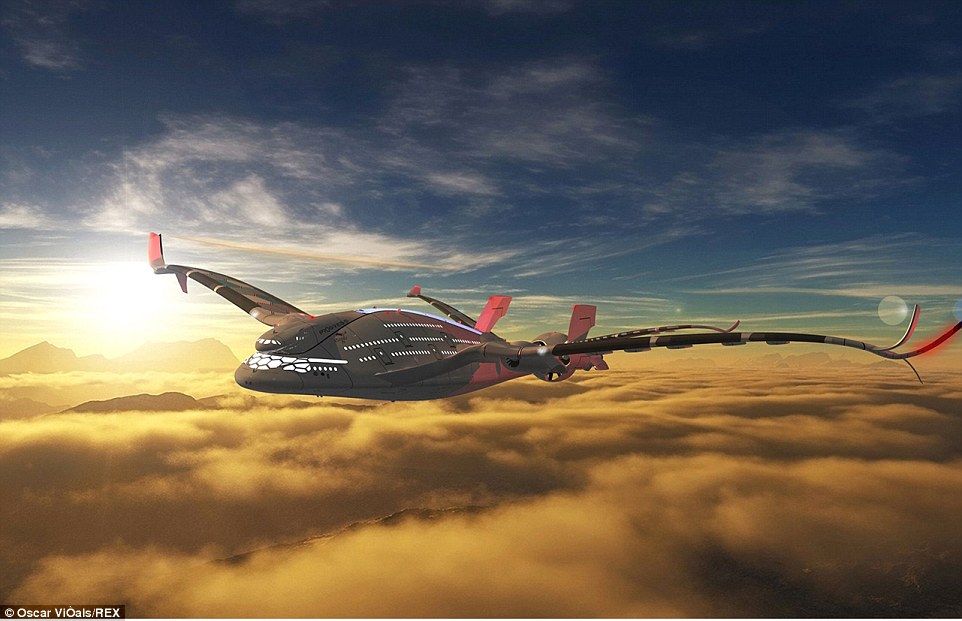 The Airbus A380, is currently the world's biggest passenger airliner and it carries approximately 525 passengers.
The AWWA-QG Progress Eagle aircraft was dreamed up by Barcelona-based designer Oscar Viñals as one of his vision for how travelling by air could be in 2030, Mr Oscar Vinals has also released designs for the second concept aircraft the AWWA sky whale last year with wingspans of 88m, but he said this new super quite progress eagle aircraft is more advanced.
Check also;
Comments
comments