Watching movies is one of the most influential hobbies that hundreds globally hang out with but all of them differ from the categories of movies that they prefer to watch than the other.[2]
Check also: Must watch: the 10 incoming june moviez this year 2015
for example,[4] some may adore to watch adventure fantasy while others may prefer to watch horrors, action or animation depending on their taste of preference when it comes to watching movies.
well, as the April month comes to the end, the fifth month May,[1] of 2016 is soon to start but before time lets it go, we have come up with the the must watch movies for all the avid people on movies in May.
All of the movies that are listed below can't be good for you but one thing is certain that the national wide movies down are the best movies to watch in May, so it compulsory for to watch them.
They include Adventure, Action, Drama, and Horror.
1. Captain America:Civil War.
Its believed that most of you have watched Captain America (Chris Evans) from his head root until he reappeared in different movies like Avengers where they defended humanity.
Talking about Captain America Civil War,[1] this is an Action movie to be released on May 6th and this movie is one the extra ordinary movies and is really superb.
The Civil War movie is all about a government setting up a ruling body to tarnish the avengers which later leads to the division of the avengers into two different camps.[3]
One lead by Steve Rogers and the other is lead by Tony Starks.
Steve's camp is to stand and remain defending human's without government interference while Tony's camp is to support government's over sight and accountability.
Therefore dire not to miss one of the awesome movies in this era.
Actors in the movie include;[1] Chris Evans As Steve rogers/Captain America, Robert Downey.Jr AS Tony Starks/Iron Man, Scarlett Johanson  As Natasha Roman/Black Widow -many others.
2. X-Men (Apocalpyse)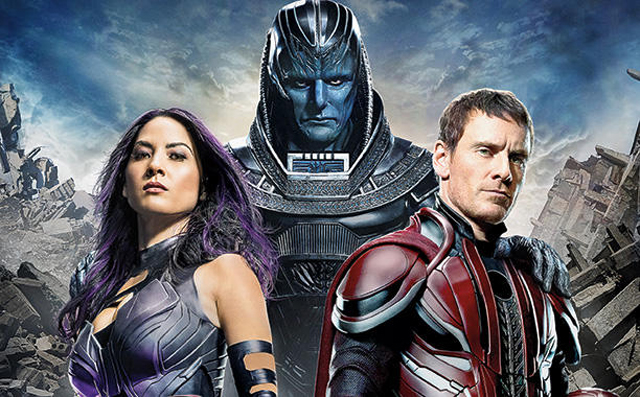 This action fantasy movie in 3D is  among the up coming movies next month and when one talks about the best movies that have ruled the movie industry then X-men must be among.[2]
X-Men Apocaplyse that is to be released on the 27th of May is all about Apocaplyse the once worshiped god ever since the dawn of civilization.
Apocaplyse was the first and most powerful mutant from X-men Universe. After waking up after a thousand of years,[4] he is angry of how he finds the world which tempts him to form a team of powerful mutants like Magneto.
The purpose of Apocaplyse to form a team is to cleanse the mankind and create a new world but his plan may be tarnished by Raven getting help from proffesor X in order to save man kind.[1]
Actors in one of adorable movies include;Jennifer Lawrence As Raven/Mystique, Micheal Fassbender As Erik/Magneto and many others.
3.The Darkness
This a horror movie is about the unintentionally super natural power  bought home by a family from a vacation.[2] The evil presence feeds off their fears and secrets.
Actors include; Kevin Bacon, Radha Mitchell.
4.The Nice Guys
The nice guys movie is one of the comedy crime movies that have been long awaited it casts Ryan Gosling As Holland march and Rusell crowe As Jackson Healy who is private eye & hired enforcer respectively.[4]
These two must work together to solve a case of the missing girl and also a porn star.
5. Alice through the looking glass.

An all new spectacular adventure featuring the unforgettable characters from Lewis Conroll's beloved stories.
Alice returns to the whimsical world  of under land and travels back in time to save the mad hatters
6. Angry Bird.
All the above movies are so awesome which makes them a must watch.[1]
Check also;
This is not a Paywall, but Newslex Point's journalism consumes a lot of time, hard-work and money. That's why we're kindly requesting our readers to support us in anyway they can, for as little as $1 or more, you can support us .
Please use the button below to contribute to Newslex Point, Inc. using a credit card or via PayPal.
Comments
comments