W
ith costs soaring and $1.4 trillion in outstanding student debt, some colleges have carved out a unique spot in
academia
. For starters, tuition is $0.
Check also: Do You Need Scholarships And Bursaries?
Getting in, though, is no small feat.
Each school is geared to determined young scholars eager to challenge themselves throughout their academic years. In return for a degree at no tuition cost — and with little or no debt burden — the commitment they require, even after graduation, is steep.
"These are particular kinds of colleges that are not for every student," said Robert Franek, editor -in-chief at The Princeton Review. "For those students that fit into this cohort, it will be such a great coup."
Feeling up to the task?
Then here are nine Colleges that don't charge for tuition:
1). Berea College
This small school in Kentucky has a singular mission: to attract underprivileged students committed to working hard. Only those who have financial need are admitted, and every student is awarded a four-year scholarship and a laptop. Tuition costs: $0.
The catch? No slacking off is allowed — classroom attendance is mandatory and every student must work on campus for a set number of hours every week. The scholarships also don't cover room and board or other expenses, although additional financial aid is available to help with those costs.
2). Deep Springs College
This incredibly small all-male liberal arts college is in California's remote High Desert. Although obtaining a spot is highly competitive, every student is awarded a scholarship that covers tuition and room and board. Since Deep Springs is a two-year school, many graduates transfer to elite schools after completion.
The catch? The college admits only 22 to 25 men a year, on average, and the school's academic demands are intense. This is a "very nontraditional college experience, and students must forgo a lot of the comforts of a typical college dorm," said David Soto, co-author of the Princeton Review book "Colleges That Pay You Back."
3). College of the Ozarks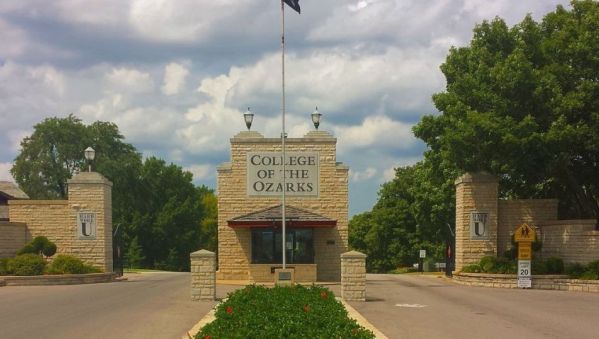 Dubbed Hard Work U, this is one of the most difficult Midwestern colleges to get in to, with an 8 percent acceptance rate. Students don't pay a penny for tuition. Scholarships and grants completely cover the cost of tuition at this Christian school in rural Missouri.
The catch? Every student is required to work 15 hours a week plus two 40-hour weeks as part of the school's work education program. Although there is no tuition, underclassmen must still pick up the tab for room and board and other expenses.
Scroll down and click page 2.
This is not a Paywall, but Newslex Point's journalism consumes a lot of time, hard-work and money. That's why we're kindly requesting our readers to support us in anyway they can. Please use the link below to make your donation to Newslex Point using Paypal or via credit card.
Comments
comments