C
elebrated singer
Robert Kyagulanyi alias Bobi Wine
, is shedding tears after Uganda Land Board (ULB) razed part of his One Love beach in  Busabala, demolishing the biggest part of his expansion.
Check also: Ugandan FDC Party Leader, Kizza Besigye Tells Residents to Fight Land Grabbers
According to our Snoops, Bobi Wine, who was anticipating to stage a mega Easter season concert is so sad and blue,  after ULB bosses accused him of encroaching on a huge chunk of National land, most of which is a wetland on Lake Victoria shores, thus razing it.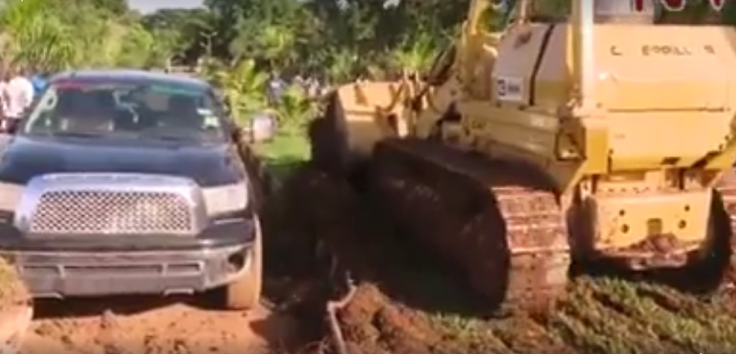 Uganda Land Board officials who were heavily guarded  by police took graders and workmen who demolished most of the renovated and new structures that Bobi had erected on the expanse of land under contention.
But it should be noted that Bobi Wine has been involved in land wrangles with several locals in Busabala for a long time, although he claimed that he had compensated all claimants.
Source: Red pepper
Check also;
This is not a Paywall, but Newslex Point's journalism consumes a lot of time, hard-work and money. That's why we're kindly requesting our readers to support us in anyway they can, for as little as $1 or more, you can support us .
Please use the button below to contribute to Newslex Point, Inc. using a credit card or via PayPal.
Comments
comments