A
n Ethiopian
business man
from
Addis Ababa
bought an old Ethiopian Airlines
Boeing 737
aircraft and creatively converted it into a restaurant, he named " Aircraft Hotel " which was launched over the weekend.
Check also: Ethiopia announced plans to build a 4 billion mega airport
The business man paid $1.5 million to buy, renovate and decorate the aircraft and all these took almost two years to complete, so over the weekend he finally opened his new aircraft hotel in Burayu town a few kms west of the capital Addis Ababa.
Follow @newslexpoint
This Aircraft restaurant looks fantastic!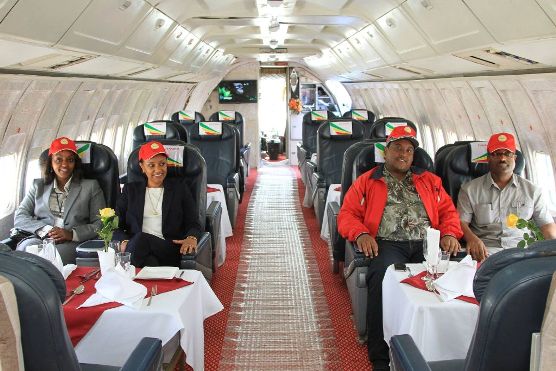 The reason as to why I decided to setup an aircraft hotel in town was to upgrade my previous business and most of all to create a recreational centre in Burayu, " he said."
The aircraft Boeing 737 will provide both indoor and out door service and it will host 60 people during the time of food and drinks. This is so unique, this Ethiopian business man is really creative.
Check also;
Comments
comments