T
he strength or value of a currency is an index of its purchasing power, reflecting the current economic situation of a country in comparison with other countries in the world. Using the dollar as a benchmark, here 
Face2Face Africa
 ranks the seven strongest currencies in Africa.
Check also: This is What Will Happen When You Give Money To The Poor
The list includes some interesting inclusions as well as some surprising omissions. For example, the naira, the official currency of Nigeria, Africa's largest economy and most populous country, did not make the list, while the dinar, the official currency of Libya, made the list despite the fact that the North African country has been embroiled in intense civil conflict in the last half decade.
SOUTH AFRICAN RAND ZAR (1$=14)
Alongside Nigeria, South Africa boasts one of the continent's strongest economies; however, a sluggish global economy and a fall in commodity prices has hit the rand in recent times with its value declining against the dollar. It currently exchanges for 14 rand to every 1USD.
BOTSWANA PULA BWP (1$=10.8)
The pula is Botswana's official currency, with $1 worth about 10.8 Botswanan pula. The Botswanan economy is often regarded as an African success story; the country enjoys one of the highest Human Development Indexes (HDI) on the continent. Government revenue is derived from mining, cattle ranching, and the service sector.
MOROCCAN DIRHAM MAD (1$=9.9)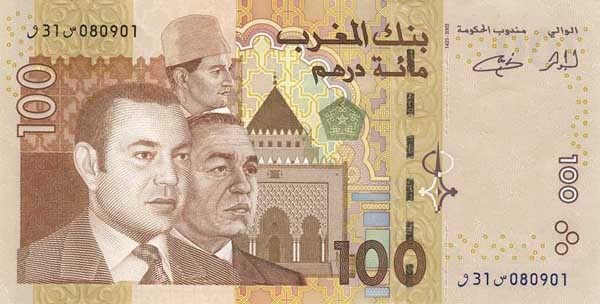 Morocco boasts one of the strongest currencies in Africa, with $1 currently exchanging for about 9.9 Moroccan dirham. The economy is built around tourism, manufacturing, and agriculture.
Scroll down & go to the next page.
Comments
comments