The most trending artiste, Internationally, singer Edirisa Musuuza Kenzo passed out some Information yesterday on Sunday 10th June, 2018 via social media as he trashed out rumors that were circulated in Red pepper, a root to a newspaper called 'Kamunye'. He used that opportunity to clear his name of that.
Check also: Am Sick And Weak! Eddy Kenzo Cancelled The Wembley Stadium Show In UK
Remember, the 'Big Talent' boss, Edirisa was admitted to Nakasero and Case hospitals for immediate medical attention thus eliminating his attendance to the biggest event in UK.
Edirisa Kenzo cleared out his name.
According to the Kamunye online newspaper, the 'Pull up' hit singer got an attack after neglecting his daily HIV/Aids medication thus undergoing a worrying situation.
The big star Eddy Kenzo finally came out to clarify about the allegations proving beyond doubt that he is still safe health-wise thus calling upon any party that isn't satisfied with confession to seek immediate redress from Nakasero and Case Clinic hospitals.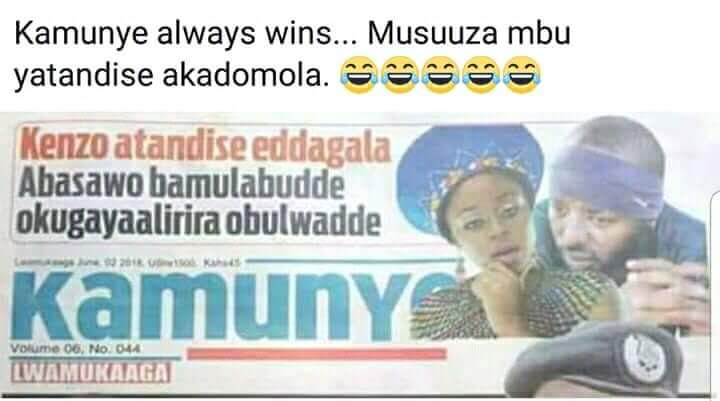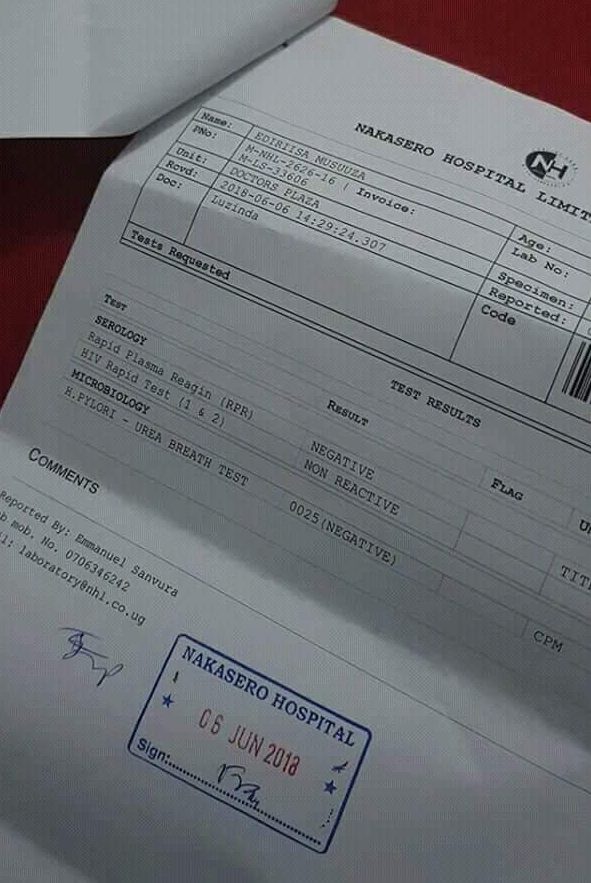 " Siteera nyo kwagala to prove myself right naye let me leave this here osanga munatulako wansi bantu mwe, if your not satisfied go to Nakasero hospital or Casie Clinic they have all my information #tests Good day," stated Edirisa Kenzo.
Check also:
Comments
comments