Samsung is soon going to release and launch its most waited and latest Galaxy s6 probably early next month in march 2015,[4] so for those of you who have been waiting for this new Samsung galaxy version (s6), you are going to see it on market very soon, just a few days from now and for those of you who are online buyers, you can probably checkout this new flagship smart phone in a few months on amazon which will offer you a free shipping.[1]
Check also: samsung unveiled its thinnest smartphone
Late last year ( 2014 ), Samsung was working very hard to come up with the most promising flagship smart phone, so don't get surprise to find a totally different new look of s6.[3]
Below are the features designed in this Samsung galaxy flagship smart phone s6
– It will have front speakers for better music experience and a front camera with a flash on a secondary camera which will help you have a perfect selfie phone and this will help you take good quality pictures aswell as a 4k video recording.[5]
– It will be available in 4 colours eg. Red, blue, black and white which will target people of different colour prefferances.
– It will be a water proof smart phone.
– It will be a 5.5 inch screen with a 4GB of RAM.
– 128GB on board memory
– It will be the first Android 5.0 smart phone to to have a 64 bit snap-dragon 810 that supports 4G LTE advanced cat 6, a 2k UHD display and 20 mp, Samsung Exynos 8000 16 – core processor,[1] all these will make it very fascinating.
– It will have a metal body with a metal back panel which means it will be a full metal jacket for this s6 version.
– As for the battery power, its said to be smaller than that of S5, its battery is more optimized than before and it will use less power, 3300 to 3500 mAh battery.[6]
– It will have a pre-lnstalled apps, these will probably come from Microsoft with skype, onenote, onedrive and office mobile and all these are preloaded.[3]
The specifications above are exceptional which simply means that Samsung galaxy S6 will be the best smart phone on market currently. Apple might need two or more years to reach such a hardware performance, currently apple iphones smart phones are still operating on a 1GB of RAM criteria, however apple has a maximum hardware optimization.
The cost of Samsung galaxy s6 are as follows.[3]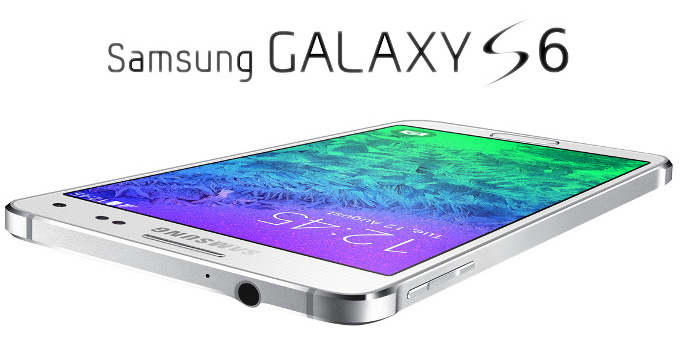 Following is the information we've got concerning the prices for galaxy s6 which is definitely higher than that of S5 version.[2]
-Samsung Galaxy S6 for 32 GB: €749 (approx £560, $855)
-Samsung Galaxy S6 for 64 GB: €849 ( approx £635, $970 )
-Samsung Galaxy S6 for 128 GB: €949 ( approx £710, $1085 )
Check also: Samsung could reportedly unveil a big screened smartphone that folds in half
Check also; Mastercard and Samsung are to launch Samsung pay in Europe
Comments
comments