C
hina has finally launched its first ever 174 seater passenger jet
C919
designed by its own
aviation
manufacturer known as Commercial Aircraft Corporation of China Ltd. (
COMAC
) in Shanghai.
Check also: Multiple dozens of people are shifted in South China due rain storm
The C919 is China's first largest aircraft and it was put on display at the aircraft hanger in Shanghai on Monday, it has a standard flying range of up to 5,555 ( 3,451 miles ) kilometres and this implies that this aircraft can fly none stop from Shangahai to Malaysia etc, it can also compete with Boeing and Airbus, according to its designer.
It is China's 1st ever 174 seater passenger aircraft!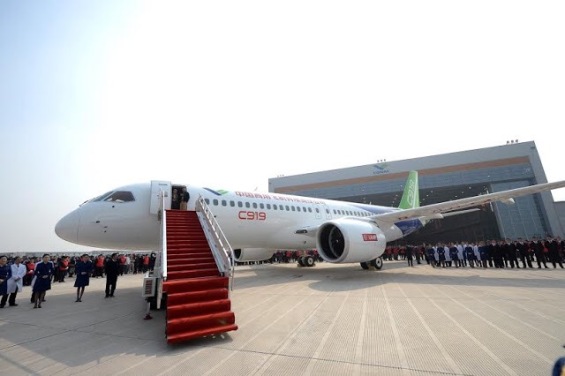 This has been China's return in business of making large planes after failing way back in 1980s, now there is live hope for this communist state to start building larger passenger airliners.
This C919 will probably first take on routes from China to Singapore and from China to Thailand.
Check also;
Comments
comments